We had rain forecast for Tuesday through Thursday but it didn't start until Wednesday. I had taken off Friday and Monday since I was a bit worn out from a business trip, and just wanted to commune with my garden. That and I was way behind on laundry.
I thought I'd planted seeds in January. But when I look at the date on the pictures, they were planted 11/30/22.
I'm so behind in all of my life. Can you relate?
I lost a lot of the first plants in October to something eating them. It was probably rats or raccoons or possums. They're around at night. I don't have problems with rabbits or deer since we're in the valley floor of suburbia and I have fencing all around the yard.
So I did a second round of plants in December. It took me awhile to find some starts since most places had out poinsettias.
Out of the second round, about 10 plants survived. I have some tiny cauliflower I will harvest. But I don't think the romanesco is going to produce. I did get a lot harvested from the October broccoli and romanesco plants. I decided I liked the tightly clustered broccoli more than the loosely clustered ones.
And I have a confession. My broccoli did not taste better than the stuff from the store.
But that's not why we grow things, right? Ok for a lot of things like tomatoes and cucumbers, yes. Home grown will taste better. But it just tasted like broccoli. I steam it and drizzle good olive oil on top with some large flake salt. Simple.
So back in November, I planted parsnips, turnips, rutabagas, chard, radishes, and carrots.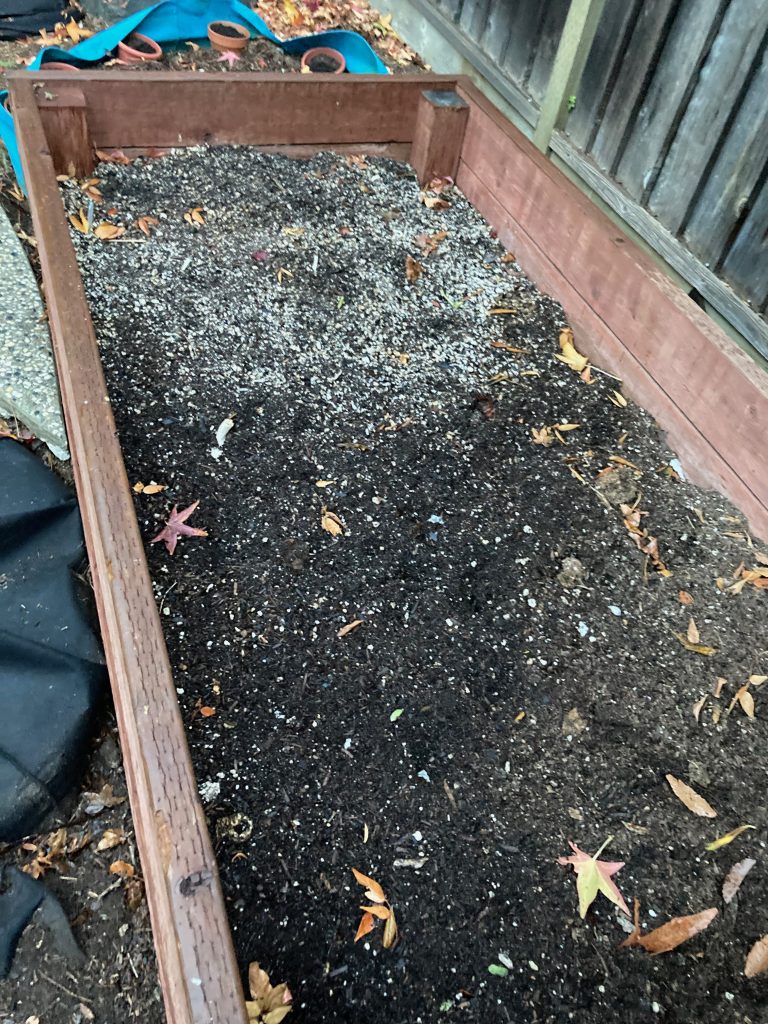 So, yesterday I finished cleaning up the garden. I pulled out the old and non-producing brassicas. Today I had fun planting more things in the back to hopefully produce in 2-3 months. I planted more peas in the poles. And I had fun planting more radishes, parsnips, carrots, chard, min pak choi and beets in the containers and raised beds. Oh and I added in some lettuce.

I had a bunch of stacky containers that had soil in them. So I cleaned them up and planted them with Tom Thumb peas, lettuce, and spinach. I have too many seeds. So I'm being a little more heavy handed than usual when sowing since I'm not sure how well the germination will be.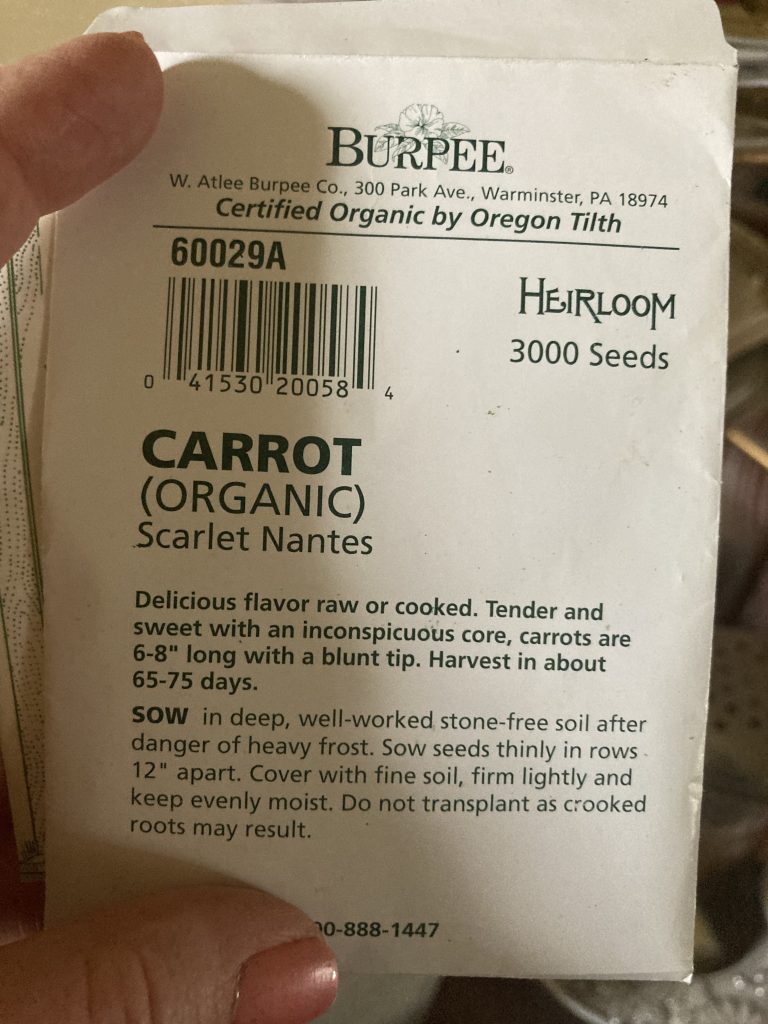 I did fertilize everything with a little bit of 16-16-16. It worked well before so I'll keep doing that.
Then I played in the front with a lot of flower seed blends. I look forward to posting pictures of that soon too. Right now the prior seed blends and plants are doing fairly well. And I can't wait for the bulbs to start blooming.
Here's how it looked earlier this month.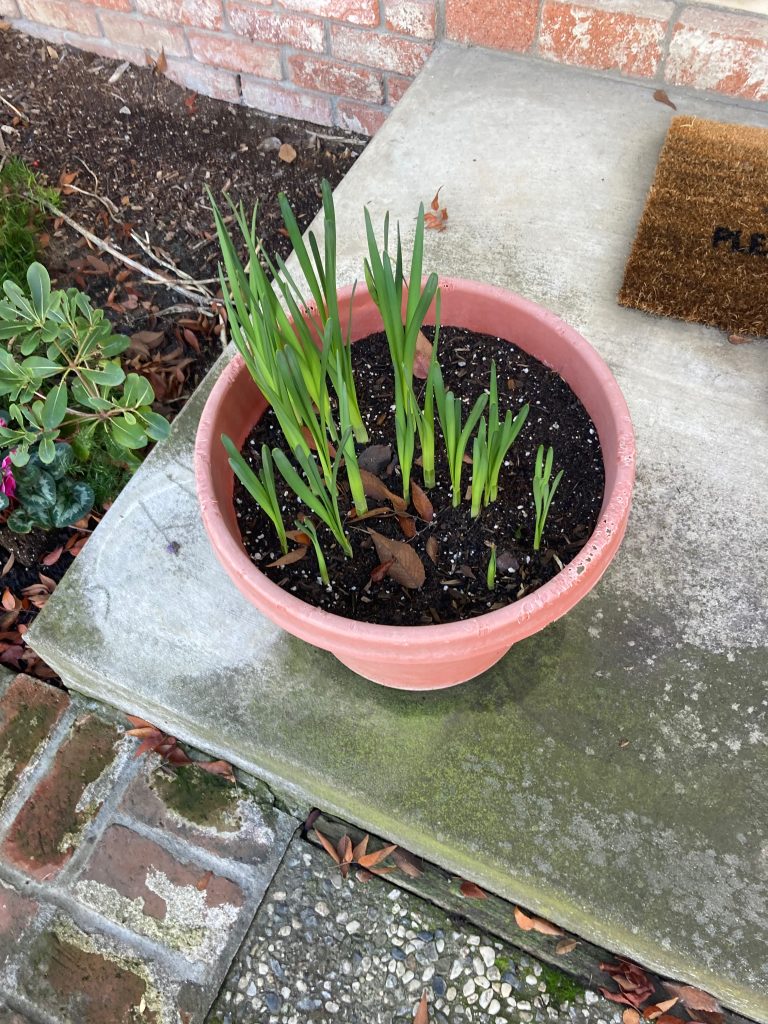 And here's how it looks today. I scattered a lot of seeds around both on the ground and in the containers and pots.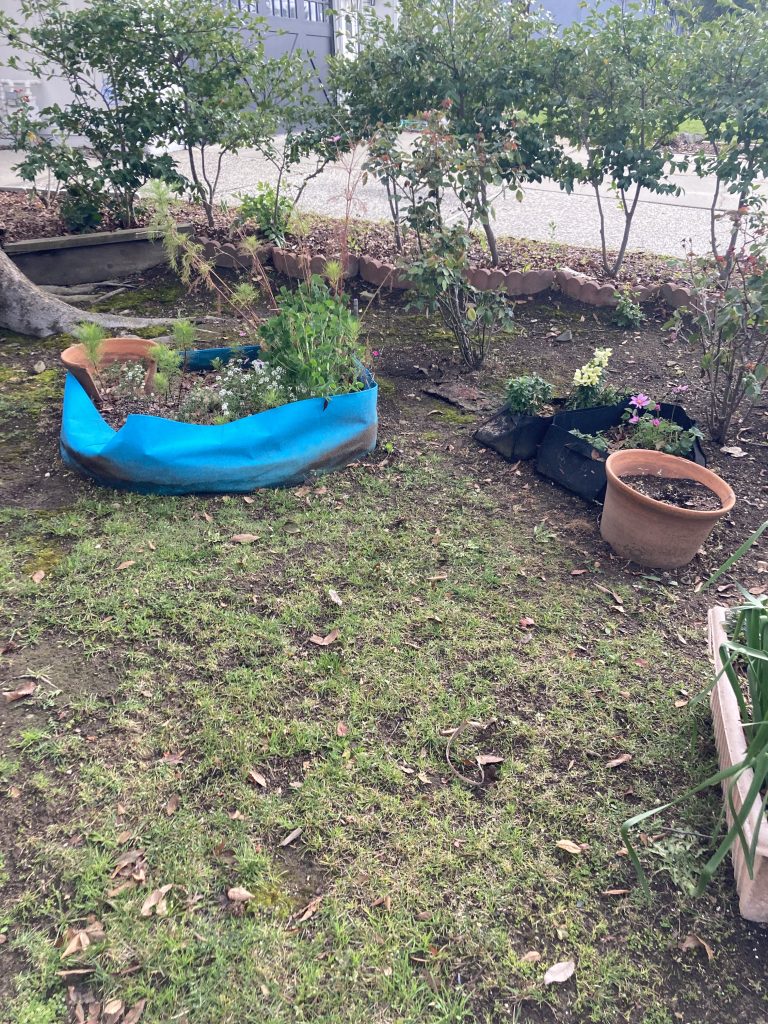 I'll post pictures soon.