Suburban Veg Gardener used to be a blog full of pictures, recommendations, and articles that I built up over the years. I moved it to a new host poorly. Long story short is I took 4 months to do it and the backups that I was counting on are no longer available and I'd deleted the files on the original host.
That's OK
If there's any lesson I've learned from gardening is that you can start fresh from where you're at and make something grow.
About this suburban veg gardener
I bought my house in 1995 and would put pre-potted "color bowls" out front. The soil in the back wasn't great. I tried planting tomatoes a few times and they died quickly.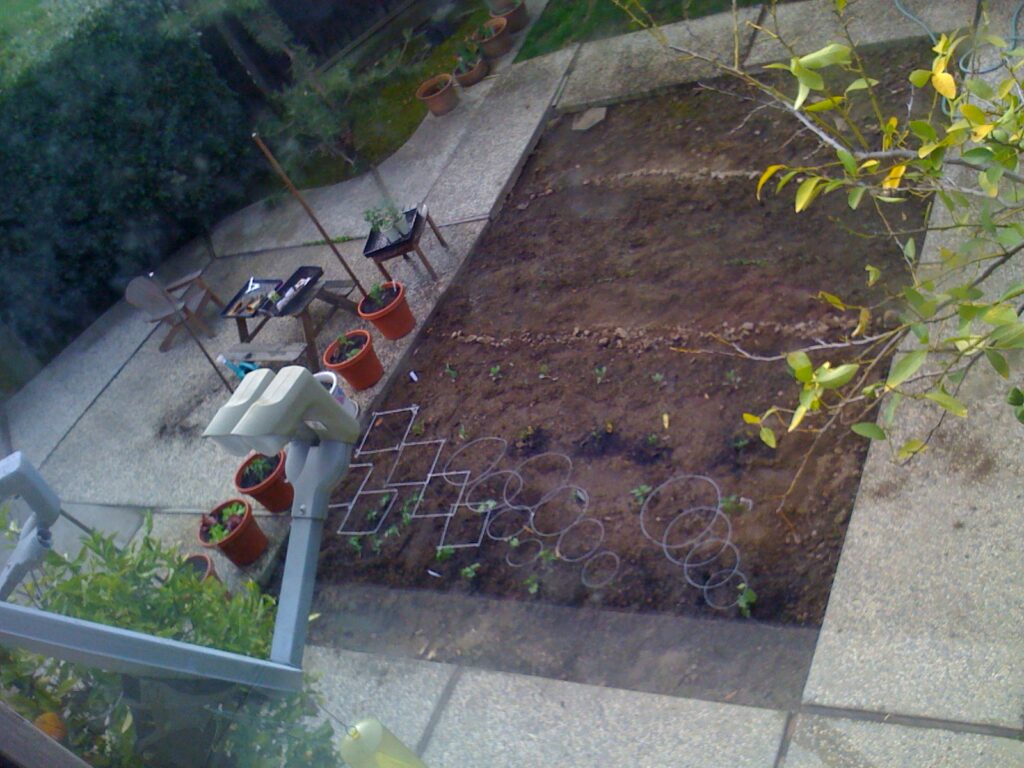 I tried amending and hilling and all kinds of things. But it didn't grow terribly well.
Then I learned about self-watering containers in the mid 00's about the time I learned about Mittleider Method and Square Foot Gardening. So I went with self-watering containers.
I started with nine. And yes, that's one of those upside down tomato plants. It didn't work great.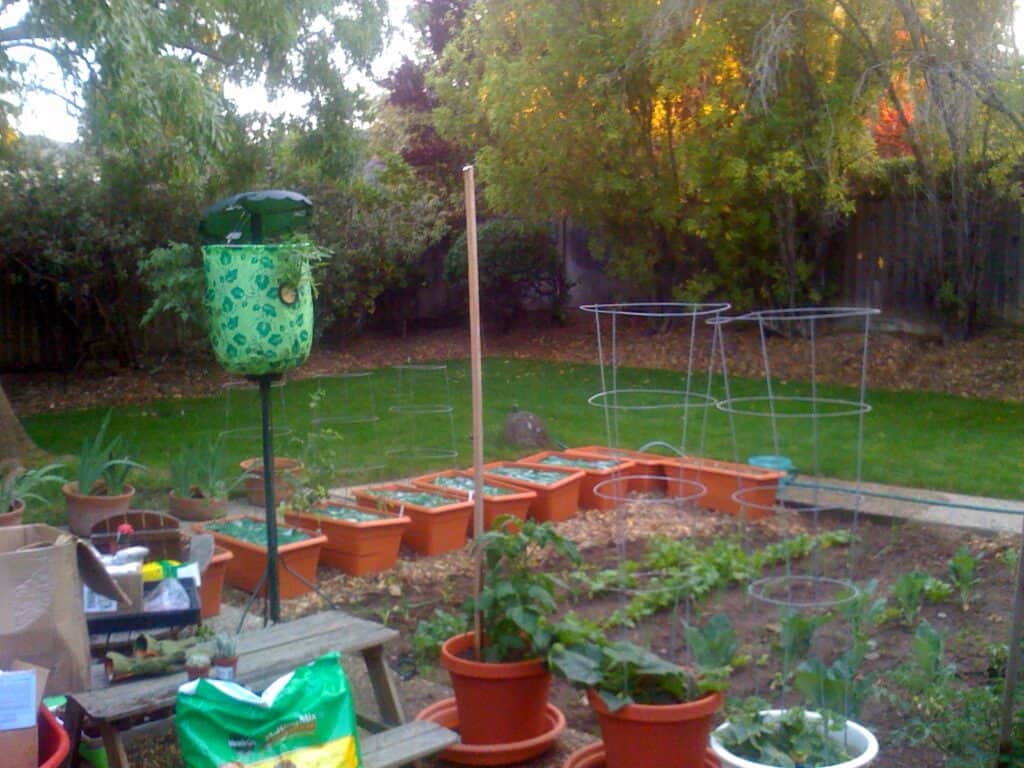 I liked the results of the self-watering containers and ended up buying more. A lot more. I had 30 and didn't try planting in the soil anymore.
I lost two over the years, and also purchased round ones. Last year I had two deep raised beds made.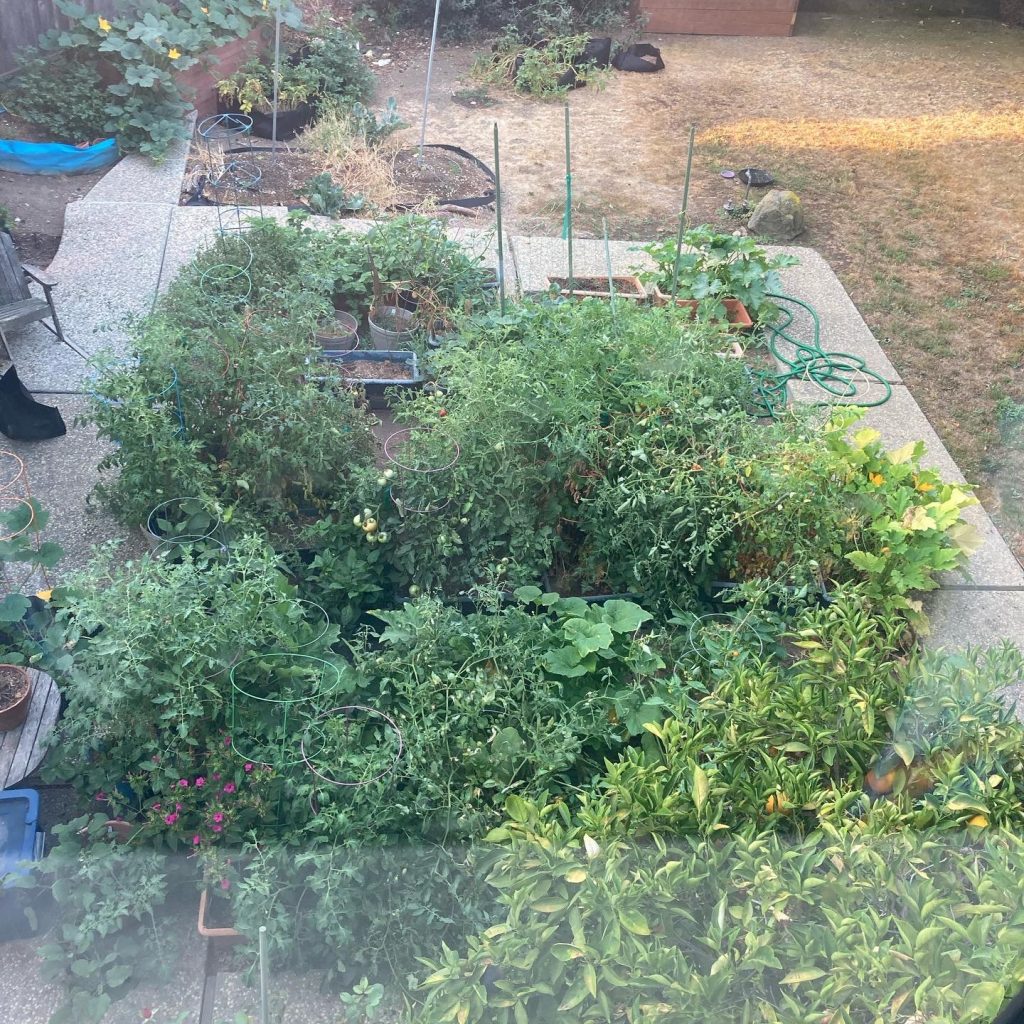 I think one is not in the best place. My intention was to be able to grow lettuce and spinach during the hot summer months.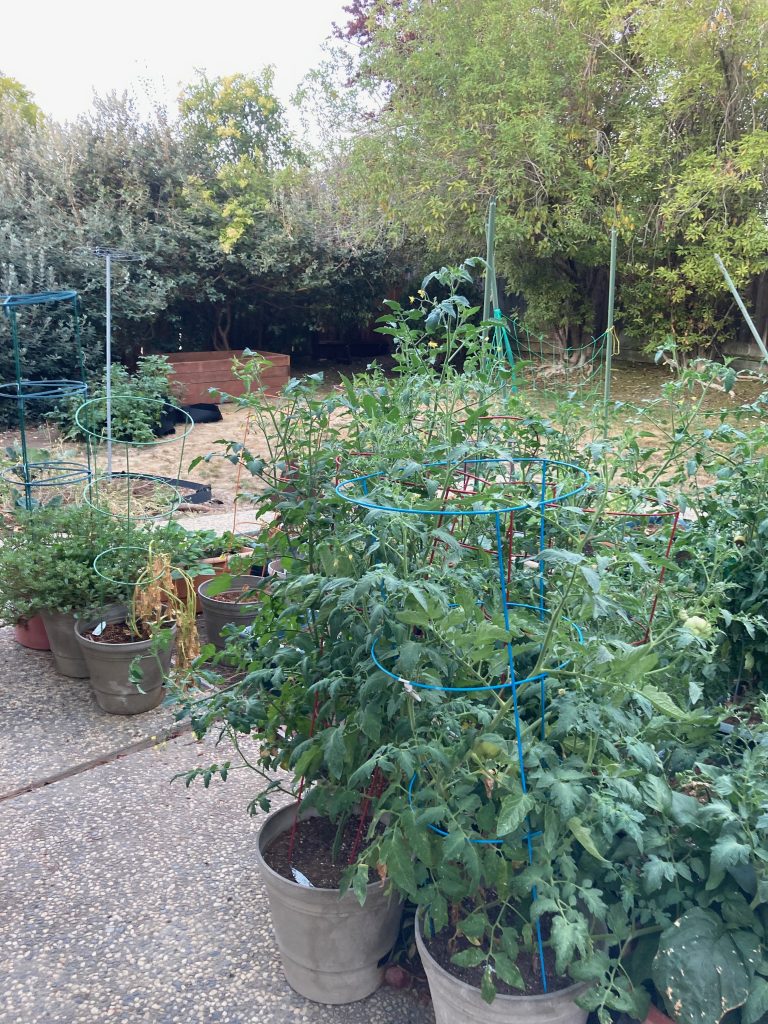 But as with everything to do with suburban veg gardening, it's easy to test, inexpensive to buy seeds, and if something goes wrong, it becomes compost for the next season.